Stannol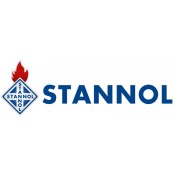 The company was founded on 10 May 1879 by the master plumber Wilhelm Paff who developed, manufactured and sold soldering fluid next to his craftsman activities. His successor Hans Eckstaedt, the son-in-law of the company founder, successfully managed the expansion and established the internationally protected trademark Stannol in the market at the end of the 1920s.
In the 1950s Stannol started to develop products for electrical engineering and later also for the electronics industry.

The company is held in high regard by customers worldwide. This applies both in the industrial sector as well as for the DIY range because Stannol applies the high quality requirements of our customers to all our products.
The product range includes solder, soldering wire, solder paste, solder flux, soldering irons and electronically controlled soldering stations and a comprehensive range of accessories.
Quality, functionality and progressivity meet the requirements of the company:
Stannol – when it' about soldering.
Synergy Electronics is the sole New Zealand agent for Stannol Solder Products.
---