Shercon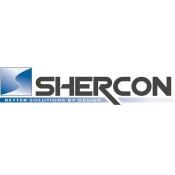 Headquartered in Buffalo, NY since 1948, Caplugs has been a global leader in product protection, offering the widest range of solutions, including plastic caps and plugs, masking devices, tubing, containers, wraps, edge liners and netting.

Largest offering of plastic molded solutions available on the market
15,000 standard parts in stock and ready to ship
Five molding processes
10 million parts produced per day
Hundreds of materials
With manufacturing and distribution facilities all over the world, Caplugs can effectively serve its customers wherever they are with reduced production and delivery times. We offer comprehensive custom capabilities through our team of design engineers, who will work one-on-one with you to develop a custom molded piece that fits your needs. Plus our in-house tool room provides continuity and efficiency, while our certified quality management system ensures parts are produced to your exact specifications.
As a partner you can count on, Caplugs will listen to your challenges and provide the best solutions. We don't just sell parts - we're here to ensure your needs are met with the right part that protects your product, no matter how simple or complex the application may be.
---
Showing 1 to 11 of 11 (1 Pages)