Loctite Solder Products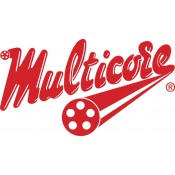 Always staying ahead of the curve and anticipating market change before it actually happens, Multicore lead-free products were being developed long before the industry at large was even talking about the implications of RoHS. This forward-thinking mindset is what has yielded the industry's most reliable, capable and trusted brand in solder.

The Multicore portfolio includes market-leading lead-free solder pastes, tin-lead paste formulations for traditional and crossover manufacturing, flux solutions for dual wave and lead-free processes, cored solder wire, solid solder wire and a host of products for delicate hand soldering and re-work operations.
---
Showing 1 to 17 of 17 (1 Pages)