Inventec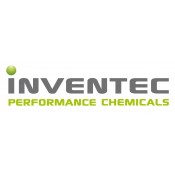 Inventec, the result of a merger between the Promosol and Sotragal companies in the Dehon Group, has been serving the industry markets for over 40 years.
Our job: bringing sustainable solutions through our chemical products and services.
We focus our efforts on:

The technical performance of our products and services for high tech industries (electronics, aeronautics, medical equipment, micromechanics, aerosol formulation, foam expansion, etc.).
Environmental and health protection by substituting hazardous substances even before regulation so require, and by developing risk management solutions for non-substitutable hazardous substances.
Proximity of our experts in more than 20 countries to implement our technical solutions and to meet our customers' requirements in performance and protection, in less than 48hours. Progress is built through confidence between people.
To serve various markets, the company is organised into 4 activities:
Electronic Assembly products and services designed for assembling compounds on printed circuit boards and for board cleaning; We also develops the solar equipment market.
Precision Cleaning cleaning and protection for various markets: luxury jewellery, aeronautics, micromechanics, automotive, medical, etc. It sells solvents and detergents.
Fine Chemicals BU for ranges of solvents and gases created for the most varied aerosol formulations and for polyurethane foam expansion. It also develops a waste collection offering (chemical products and gas bottles) in order to recover as much as possible.
Exports : export department covering countries where our subsidiaries are not present.
---
Showing 1 to 3 of 3 (1 Pages)