Hakko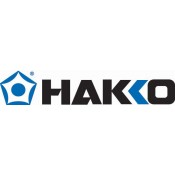 HAKKO Corporation, the globally recognized leader in soldering products with proven solutions that go beyond what is expected. Dedicated to meeting the ever- growing demands for soldering, HAKKO takes pride in our people and our products. In fact, the essence of the HAKKO culture is to help connect valuable components with soldering.

With more than a half-century's experience in soldering technology, we are able to anticipate our clients' needs, exceed their expectations, and deliver the best soldering for all kinds of parts and products in a range of environments.
Synergy Electronics is an official New Zealand distributor for Hakko products.
---