CK Tools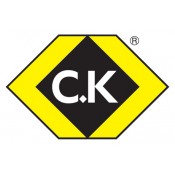 For over 100 years, C.K has produced quality tools for professional tradesmen.

The collective knowledge, experience and insights gained over these many years has helped to forge a new generation of hand tools for the professional.

Every C.K product has been designed to meet the needs of exacting tradesmen - that's why professionals choose C.K tools.

CK has an exceptionally wide range of tools. With over 5000 product lines CK can meet the needs of the majority of construction professionals, be they electricians, builders or plumbers. They can also meet the handtool requirements of the electronics industry. C.K tools users look for the C.K tools brand because they know that C.K tools are designed for professionals.
---